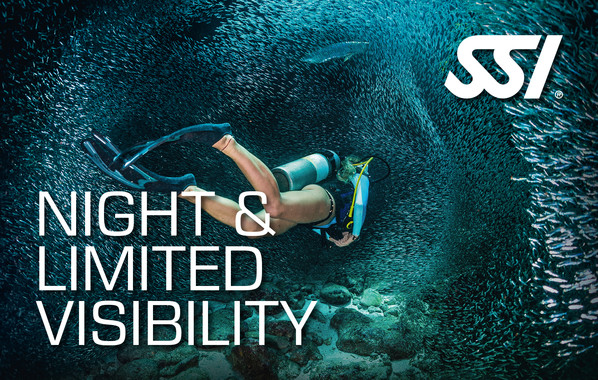 DESCRIPTION
This program provides the skills and concepts required to safely and comfortably dive at night or in limited visibility conditions. Some of the ocean's most amazing creatures only come out at night, so your dive doesn't have to end when the sun goes down. You will learn how to enter and exit the water, use specialized equipment, and how to communicate and dive with a buddy at night or in limited visibility. You will earn the SSI Night Diving and Limited Visibility Specialty certification after completing this program.
FACTS
Minimum Age: 10
Certification Prerequisites: Open Water Diver
Academic Sessions: Online learning
Pool/Confined Water Sessions: Optional
Open Water Dives: 2
Maximum Training Depth: Varies by age
Suggested Duration: 6 – 10 hours
Please refer to the SSI Training Standards for more detailed information.