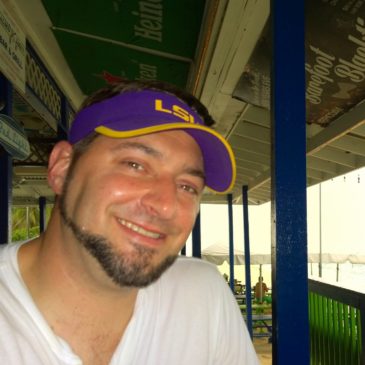 CERTIFICATIONS: OWI, SPI-DG, SPI-EAN, SPI-EAN, SPI-SOD, SPI-SR, SNOI
Q: Why do you dive?
A: The underwater world has always fascinated me starting when I was watching Jacques Cousteau TV documentaries as a kid. Exploring a world that only 1% of the world's population get to see in person is exciting! Add to that, I get to be weightless and go to interesting travel destinations with unique cultures, what's not to love? Finally, diving is an opportunity to get away from the hustle of everyday life. It's just me, the water, and some dive buddies!
Q: Why did you decide to instruct diving?
A: That moment when a new diver takes their first breath underwater. That moment when a new diver goes in open water and sees a fish, a wreck, a turtle, coral, sharks, eels, crabs…the list just keeps going. The look of pure wonder is why I decided to teach. I want to introduce people to this world. I want divers to have fun and do it safely. I want divers to continue in this sport responsibly so that they are going to enjoy it and the marine environment endures for years to come.
Q: Why Instruct at Dive Tech?
A: I moved to Houston and went looking for a shop to continue diving with. I felt truly welcome here as soon as I walked in the door. When Ed found out I was an instructor, he offered to let me sit in on a couple of classes to see if it would be a good fit. It was indeed. The instructors at Divetech focus on helping divers understand the why of what they are doing instead of just the how. This matters because if we do not understand the purpose of a skill or fact, it becomes unimportant. In addition, the facility is top notch and professional. Finally, the staff can relate their experiences to help divers learn skills that may be challenging. Everyone learns at a different place and the team of instructors here at Divetech excel at working with students at all levels.
Q: Number one tip for future diver?
A: A lazy diver is a happy diver. There are so many things to see underwater that it can be overwhelming. Take things slow, relax, breathe, and enjoy the view. This will make your tank last longer and take the stress out of the activity. Remember, the point is to enjoy yourself, not wear yourself out.
Q: Your coolest dive trip and why.
A: Ask this question to 5 different divers who have all been to the same places and each will give you a different answer for different reasons! For me, Grand Cayman is one of my favorites. The diving has a good mix of large and small marine life, great coral reefs, and not much current. Night diving there has more marine life and bioluminescent plankton. The island itself is also a big part of it. Friendly people, good food, great beaches, and attractions if your traveling with non-divers. Other than that, the Florida panhandle and oil rigs make for great artificial reefs. You never know what you will see, so the diving remains interesting even after years of diving the same sites over and over again.