CERTIFICATIONS: AI,SNOI, DG, DM,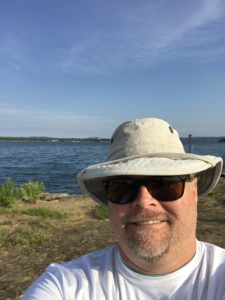 Q: Why do you dive?
A: First off, I love everything about it! The weightless feeling of being underwater. The science behind it. All the gear and variations of it. The industry itself and its concern for diver safety. Witnessing, up close, incredible sea life. We live next door to some of the greatest diving on Earth. I would spend every day in one of those locations if I could. Had I started diving at an earlier age, my life would have gone a completely different direction.
Q: Why did you decide to instruct diving?
A: I spent many years as a professional instructor of technology. For me, teaching is just a natural fit. I do prefer to the assistant role, allowing the truly seasoned veterans to be the primary instructor.
Q: Why Instruct at Dive Tech?
A: When my prior, and primary, dive home closed up shop, I was a homeless diver. After looking around and visiting several shops, joining Ed and his team just made the most sense. Divetech is a great place to be affiliated with and I have never regretted that choice. I refer everyone I know to Divetech.
Q: Number one tip for future diver?
A: Get as much time underwater as possible. There are plenty of freshwater options in the area. The more water time you get, the more you relax. Allowing you to better control your breathing. You will also improve your buoyancy control. With all of those skills culminating in lower air consumption. Trust me, you don't want to be the one cutting a group dive short because you are sucking air down twice as fast as everyone else.
Q: Your coolest dive trip and why.
A: Extremely hard to pick just one. The Blue Hole in Belize is something I will never forget as well as the unlimited shore diving options available in Bonaire.