CERTIFICATIONS: AI, DCS, DG, DM, SNOI,
Q: Why do you dive?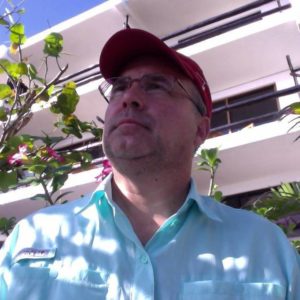 A: Diving releases me from the bounds of gravity, well, sort of.  And it lets me experience some of natures most beautiful creatures and locations.
Q: Why did you decide to instruct diving?
A: I wanted to share the beauty and joy of diving.  Instructing lest me share my knowledge of diving with others complementing "book learning" with real life experiences.
Q: Why Instruct at Dive Tech?
A: Divetech is a first-class outfit.  They have the highest quality dive gear and the most professional staff, and I wanted to be part of that team.
Q: Number one tip for future diver?
A: Go slow and enjoy.  Scuba diving is not a fast sport but one that lets you enjoy your experience.
Q: Your coolest dive trip and why.
A: The Bonne Terre Mine in Missouri (https://www.boneterremine.com/diving).  You walk down over 100 feet underground to an open cavern and dive into crystal clear (and cold) water.  Once underwater you get to tour the remnants of mining of years gone by.!